Arthur Hough awarded Express & Star Manufacturing Award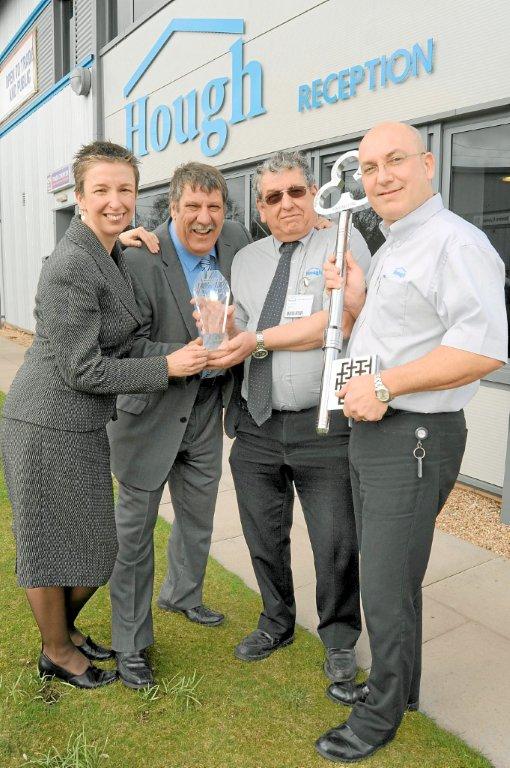 Napoleon is supposed to have declared disparagingly that England was a nation of shopkeepers.
He would have been more accurate had he pronounced it to have been a nation of family businesses.
One family firm that links us to the time when British manufacturing dominated the world, is Arthur Hough and Sons Ltd of Featherstone, formerly of Essington.
Its longevity and success owe much to the remarkable Horace Evans.
Born in Essington in 1906, he might have followed his forefathers down the pit. Instead, Horace blazed his own trail, becoming a keymaker and then partner with his brother-in-law, Reg Appleby, in the keymaking firm of Arthur Hough and Sons Ltd.
Horace's first job away from the pit was as a lorry driver's mate for Leslie Lowe, a builders' merchant in Willenhall. But his ability to work hard and think for himself meant that he quickly came to the notice of his gaffer.
As the Second World War approached, Leslie Lowe converted a garage into a general machine shop. He was convinced the building industry was going to enter a down- turn. The decision was a good one and the machine shop produced thousands of components for war work. Its operations were overseen by Horace.
And one of his machine operators was his brother-in-law, Reg Appleby.
Reg's father was a keymaker in Bentley and after he left school, Reg went to work for his uncle, Arthur Hough.
Another coalminer's son, Arthur had gone into the lock trade from school and became a journeyman keymaker. But ambitious and keen to be in charge of his own affairs, at 21 Arthur set up his own business in 1881.
As with many family companies, it began humbly in an outhouse, behind his parents' home in Wednesfield Road, New Invention. Here he finished keys for some of the local lockmakers.
Prospered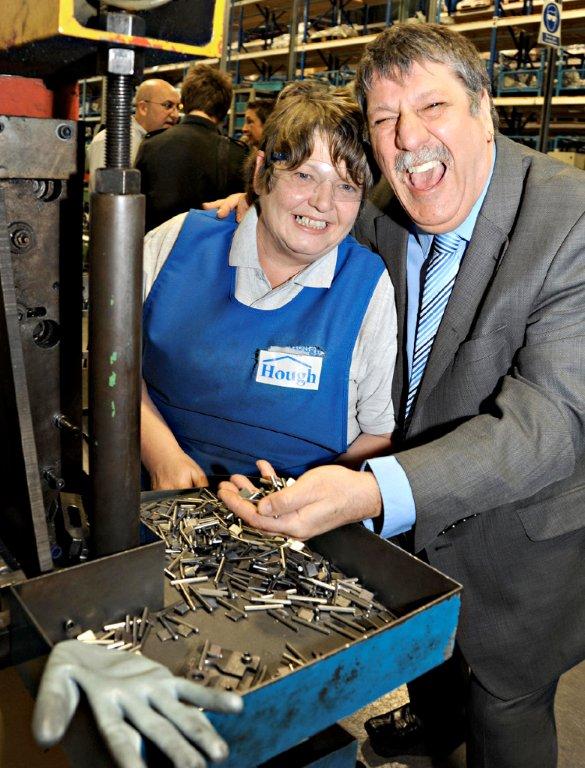 He prospered and by 1908 had moved to a new house on Lichfield Road. It was a fam- ily concern as Arthur employed his oldest brother, Joe, and his two sons, Len and Tom, in helping him supply keys and blanks to lock manufacturers.
Reg Appleby joined them soon after the First World War. He stayed there until going to work with his brother-in-law, Horace, in 1939.
But then Reg was approached by his 83- year-old uncle, Arthur. He had retired but faced a big problem as his son, Len, who had run things, had died.
So it was that Reg asked Horace to join him in buying Arthur Hough and Sons Ltd. They took over in January 1944, and at first worked at Lowe's by day and their own firm at night. Within 18 months they were
focused on their own business.
With Reg concentrating on the warehouse and Horace dashing round collecting cast- ings and delivering blanks, things moved forward positively. The two men brought in new methods of production and machinery to reduce hand filing.
As the business grew, bigger premises were needed. Production began at a new works in Essington in 1948 and within two years the New Invention site had closed down.
The company was able to take on extra work. It became a specialist in the making of odd keys to fit patterns and locks across the country, but the mainstay of the trade was the high demand for keys from the booming house building market.
This demand had led to the development of fabricated steel keys by the early 1950s.
These were more versatile and accurate, especially for lever locks, and Horace and Reg swiftly understood their potential.
The company built and developed its own specialist machinery. In turn this investment ensured that Arthur Hough and Sons would be transformed from a small manufacturer into a sizeable firm using highly sophisticated technology and electronically- controlled machinery.
This ability to embrace change, to invest in technology, and to grasp the need for versatility, became key features of the company.
By 1978, when Reg Appleby died, it employed 60 people and was making more than 3,000 products with an annual output
of 12 million keys and blanks.
Horace Evans died 11 years later, by which time Arthur Hough and Sons Ltd was in the capable hands of his son and grand- son, Jim and Richard, and Reg Appleby's son, Brian. Under their leadership, the firm came through the recession of the 1990s because of a rigorous attention to efficiency and to the development of machinery.
And by the end of that hard decade, the company was producing annually more than 14 million keys and key blanks in nearly 3,500 types, as well as 22 million pressings and formed components. Turnover hit £2.5 million for the first time in 2001.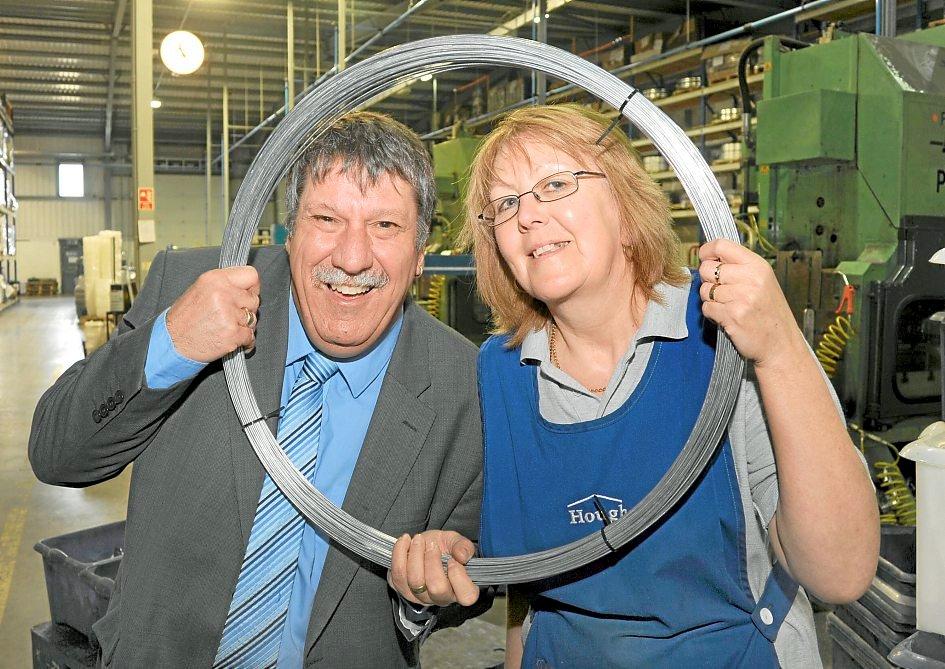 Just two years after that Jim Evans passed away. Then in 2006 Arthur Hough and Sons Ltd moved to new premises at Hilton Cross Business Park - but unhappily within two years it was badly affected by another recession.
In 2009 turnover fell by 34 per cent and the workforce by 40 per cent - but the com- pany's commitment to quality ensured its survival. Turnover has recovered and the company is the leading manufacturer of keys and key blanks in the UK. It has also developed a valuable niche in presswork linked to the construction industry through suspended ceilings and partitions.
Now 130 years old, Arthur Hough and Sons Ltd is still proud to be privately owned by the Evans and Appleby families and they continue to uphold decades of excellence in West Midlands keymaking.
This article is dedicated to the memory of the late Jim Evans of Essington, a man I was proud to call a friend.
Jim was imbued with the lore of lock making and infused with a devotion to learning as much as possible about the history of his home village. Jim was generous with his time and knowledge, and after years of delving into the lock trade he brought together his findings into a wonderful website, A Gazeteer of Lockmakers. It is a tribute to Jim as a local historian of stature.
< View All News